Sand blasting or abrasive blasting makes the fabricated metal structures smooth from all sides, gives them a nice finishing look, and prepares them for protective coatings and paintwork.
After erecting the structural steel components, we sandblast them with the right methods & equipment to make the surface even. Sandblasting also and treats the rust and discolouration of the steel.
Priming is done both before and after the fabrication process for preventing the steel from getting rusted. We coat the steel with primers of good quality.
Steel can get corroded over time, but galvanization acts as a shield against it, thereby eliminating the need of replacement of steel structures in the future. We galvanize the steel at our facility situated in Auburn.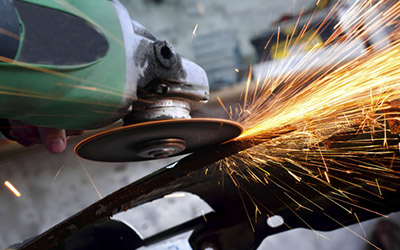 Supply or Supply and Delivery

12 Tonne Tabletop Truck with Crane